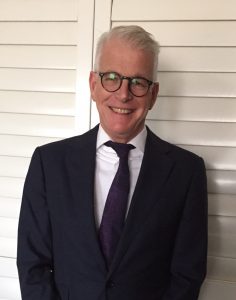 Since arriving in Australia in 1978 from England, I have worked in and around government, policy and public sector reform at the national, state and local level and internationally.
Two strands of work have been added in more recent years to that 35-year obsession with public policy and the public sector:
One is technology and digital disruption, fuelled by a 13-year stint with the global leader in networking and collaboration, Cisco Systems; this included a role leading the Asia-Pacific team in a global strategy and innovation group exploring the application to government and the public sector of the Internet and the tools and platforms of digital transformation
The second is the rise of social innovation as a way of developing new thinking and practice to tackle difficult and complex social challenges.
My current interest emerges from the intersection of these three strands of work, as governments and public agencies around the world, and certainly here in Australia, look for new ways to conceive of, and execute, the "public purpose" work that determines how well we tackle new opportunities and risks of growth, inclusion and sustainability.

Hence the name of the practice – Public Purpose – whose common theme is the way governments and society harness technology and innovation for common goals and public impact.
My experience as a strategic thinker, organisational consultant, facilitator and writer spans government, the "for purpose" or social sector and the corporate sector.
Since 2015, I have been a part-time advisor to Deloitte's public sector practice in policy development and innovation within government
From 2001 to 2013, I led the Asia-Pacific public sector team in Cisco's consulting and innovation arm, the Internet Business Solutions Group. We worked on policy and reform projects in government, education, human services and urbanisation in India, China, South-East Asia, Australia and New Zealand.
I was part of Cisco's higher education practice in Australia and New Zealand and continue to advise Cisco here on education, especially higher education.
Before that, I ran a small consulting practice, The Albany Consulting Group and, prior to that, held various policy and management roles in the federal public sector, including Chief of Staff to a Minister in the Federal Government and with the NSW Cabinet Office.
I write and speak extensively on government, service design and policy reform. Together with former Australian Finance Minister Lindsay Tanner, I published Changing Shape: Institutions for a Digital Age (Longueville Press, February 2014).
With CEO Tim Williams, I co-authored two Issues Papers for the Committee for Sydney. They looked at how Sydney could learn from cities using new digital platforms and tools to improve services and spread new city conversations for better governance and engagement.
#wethecity: collaborating to compete in the digital era
#wethecity2: from possibilities to practice
I was a member of the Ministerial Task Force on Government 2.0 (2009) and was also a member of the advisory committee on Government 2.0 in Victoria.
In 2008, with a small group of entrepreneurs, I established the Australian Social Innovation Exchange (ASIX) as part of a global network of social innovators. ASIX has now been amalgamated with The Australian Centre for Social Innovation (TACSI), on whose Board I sit as a director. http://tacsi.org.au/
I am a director of the Centre for Policy Development, an independent think tank working on policy ideas for the long term in a number of areas including sustainable economics, forced migration and effective government. http://cpd.org.au/
More recently, I have been part of a group, led by leading disability reformer and former IBM executive Mark Bagshaw, developing a new venture, The Able Movement, to build a social movement to shift attitudes, beliefs and behaviour in Australia towards disability and disability reform. http://www.theablemovement.com.au/
I hold an undergraduate degree in English from the University of York and a Masters degree in social policy from the University of New South Wales. I also have graduate qualifications in applied economics from what is now the University of Canberra.
Director, Centre for Policy Development

Director, The Australian Centre for Social Innovation

Director, The Able Movement

Chair, NSW Digital Government Advisory Panel

Chair, Expert Advisory Group for the Welfare Payments Infrastructure Transformation program (WPIT), the multi-year, $1.6 billion refresh of the digital platform for welfare payments in the federal Department of Human Services.